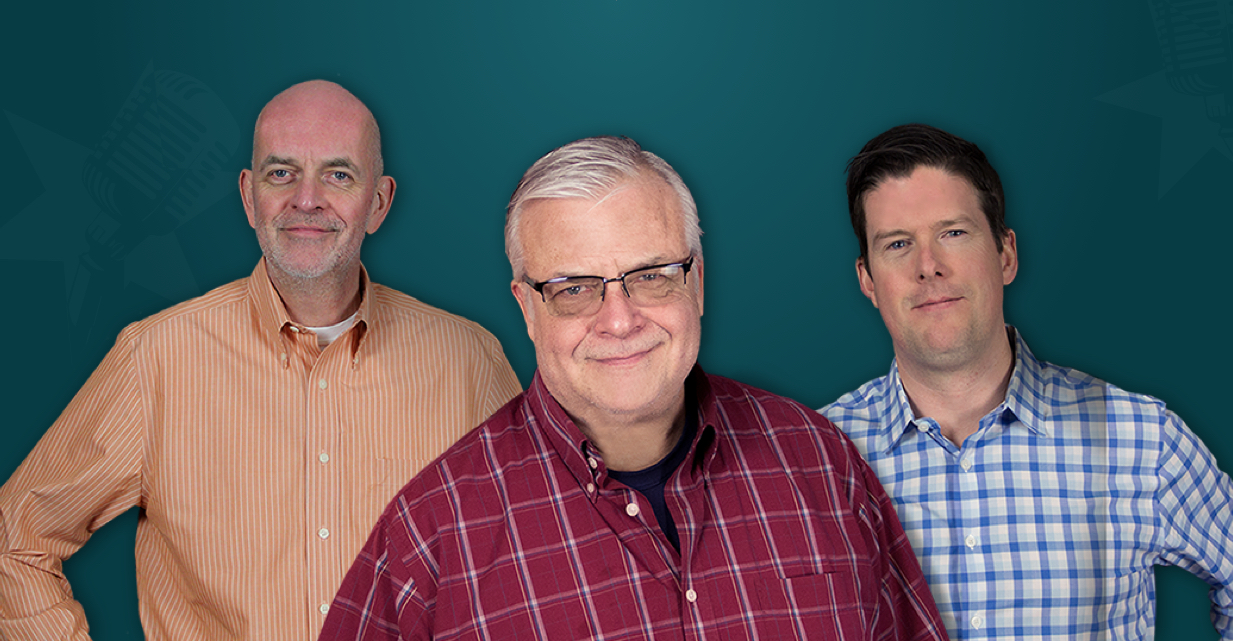 Criminal Minimalism
Steve digs deep into the email bin to see what listeners have to say. Virginia demands her bumbling employees help her out with an IKEA assembly. A Netflix documentary about minimalism ensnares Brendan. Dag momentarily neglects his Second City training.
About This Episode
We take minimalism to the maximum on today's podcast, as we dip our dongles into the notion of having too much stuff. After a long absence Steve lets us hear the magic of JoJo "Cookin''" Kincaid, and it's a flawlessly executed piece of pure radio joy. Virginia makes an appearance and confesses to uncontrollable periodic visions of Patrick Mahomes as a Bear. Brendan trips during a jog, and wants to know if he's technically stubbed his toe or just bumped it. Dag is the worst improv partner you can imagine. Rosie and Steve share an uncomfortable moment.
Become a Member or Sign In to Listen
Become a member to listen to this premium podcast. If you're a current subscriber, sign in to listen on the website or subscribe in your podcast player of choice.