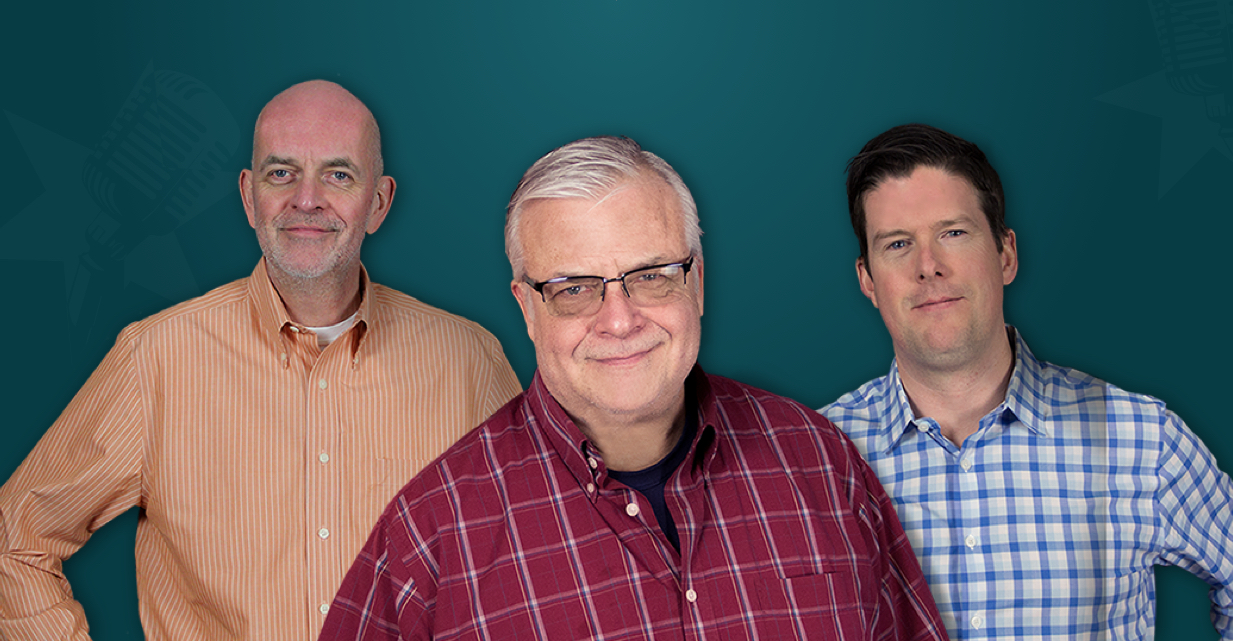 What's That… Playoffs?
Get your Mexican tortilla soup Tom's Way at Thayer Brothers Deli for $1 extra. Tonight's celestial event reminds Brendan of an episode of Ancient Aliens. The Right Stuff on Disney+ gets Steve Googling ass-tronauts. Dag has haunting crawlspace memories.
About This Episode
Today finds us stargazing and solving historical mysteries, not to mention re-introducing playoff fever into our lives. We thought all postseason hope vanished during the Bears mid-season losing streak, but these past two weeks have given them some mathematical hope. We know Tom Thayer's demeanor is always peppier when the team is doing well. The question now is: how far down will his disco ball drop? After Brendan has a mind-blowing experience with The History Channel, we begin to investigate the hidden clues in Da Vinci's paintings. Steve is preparing to view the rare occurrence in the sky tonight, and the song Sky Pilot takes Dag on a trip back to an awkward time. Give the podcast as a gift this Christmas!
Become a Member or Sign In to Listen
Become a member to listen to this premium podcast. If you're a current subscriber, sign in to listen on the website or subscribe in your podcast player of choice.