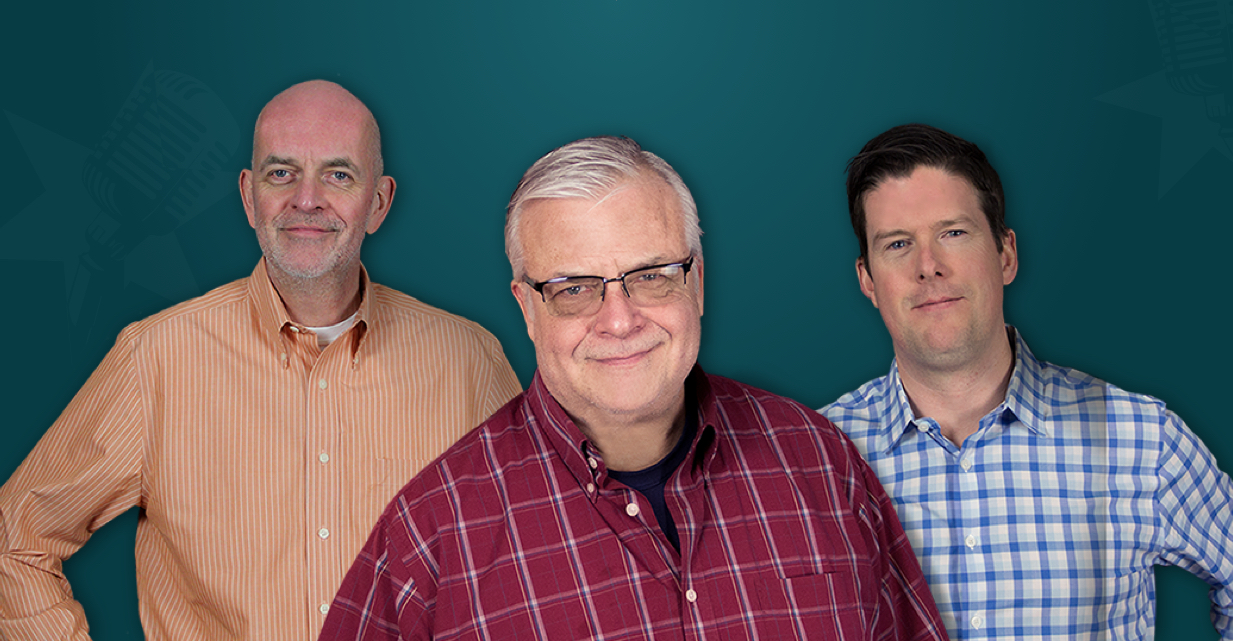 Bust A Gut Monday
Steve helped bring the Christmas tree down from the attic and made a hardware store run for wreath suction cups. He got the wrong lights, however. Tom Thayer breaks down Aaron Rodgers' snap count process in advance of next week's Bears visit to Lambeau.
About This Episode
Have you set up your flame tree for Christmas yet? Steve visited the hardware store in his efforts to help fill the house with holiday spirit, but he purchased the wrong lights. Janet made him his favorite birthday dinner Saturday night. Tom Thayer describes some GNL audio problems and is also tickled to learn that there's a football player named Thayer Thomas. What do the Bears need to do as they get ready for Sunday night's game against Green Bay, and who does Tom want to see as starting QB? Dag's hackles shoot up immediately at some Bucktown pseudo hip-speak. Brendan has taken to blow drying his luxurious flowing hair. Do Steve's feet leave the ground when he's lightly jogging with Rosie? Anyone up for a side bet? Today's show is an escapist fun house, and all are welcome.
Become a Member or Sign In to Listen
Become a member to listen to this premium podcast. If you're a current subscriber, sign in to listen on the website or subscribe in your podcast player of choice.