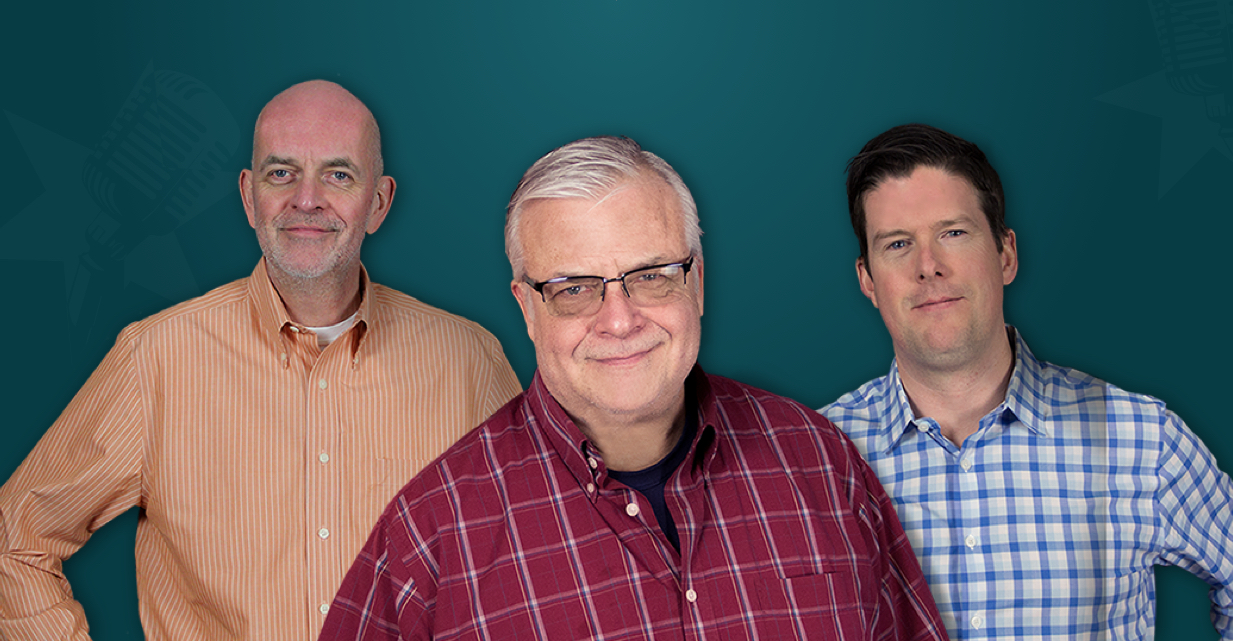 Cooking With Light
Meredith gifted Dag an Irish cardigan for his birthday. Steve made $70 betting on NFL games. The dentist extracted Steve's tooth even though he forgot his wallet. Brendan made himself a BLT, minus one key ingredient. We read British mashed potato tips.
About This Episode
Dag is comfy in his burly Irish birthday sweater, while Steve is minus a tooth, although he is enjoying the added bonus of possible cadaver bone in his mouth. Steve's also back on the treadmill when he's not hovered over his super convenient gambling app. The Dahls got a new microwave oven over the weekend but there's a new technology that's got Steve's interest. Brendan makes a BLT, but he's got no L. What the F does he do about it? listen to today's podcast and find out.
Become a Member or Sign In to Listen
Become a member to listen to this premium podcast. If you're a current subscriber, sign in to listen on the website or subscribe in your podcast player of choice.